The Commens Dictionary

Quote from 'Letters to Paul Carus'
Quote:
…Pragmatism or the doctrine of pragmatic clarification […] consists in a clear conception of that Habit of Conduct in which any given concept would work out its actualization.
Manuscript Image: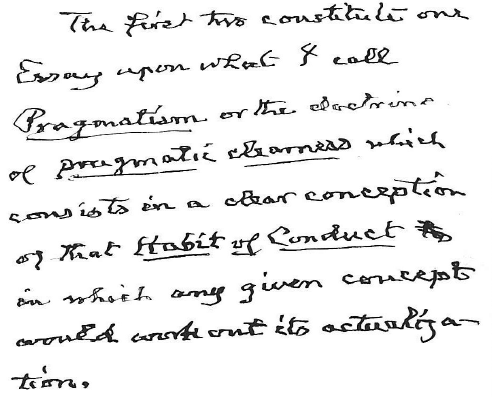 Citation:
'Pragmatism' (pub. 02.03.16-14:37). Quote in M. Bergman & S. Paavola (Eds.),
The Commens Dictionary: Peirce's Terms in His Own Words. New Edition
. Retrieved from
http://www.commens.org/dictionary/entry/quote-letters-paul-carus-11
.